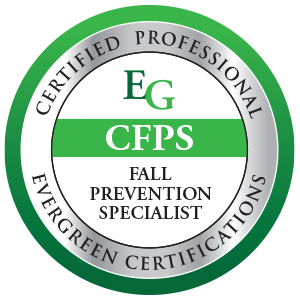 Certified Fall Prevention Specialist - CFPS
The hard work that Certified Fall Prevention Specialists do can help patients not only after a fall has occurred, but also avoid future falls. Help patients meet their goals of returning to their life before a fall as well as maintain their mobility and independence by becoming Certified.
Become Certified Now!
Looking to renew an existing certification? Click here